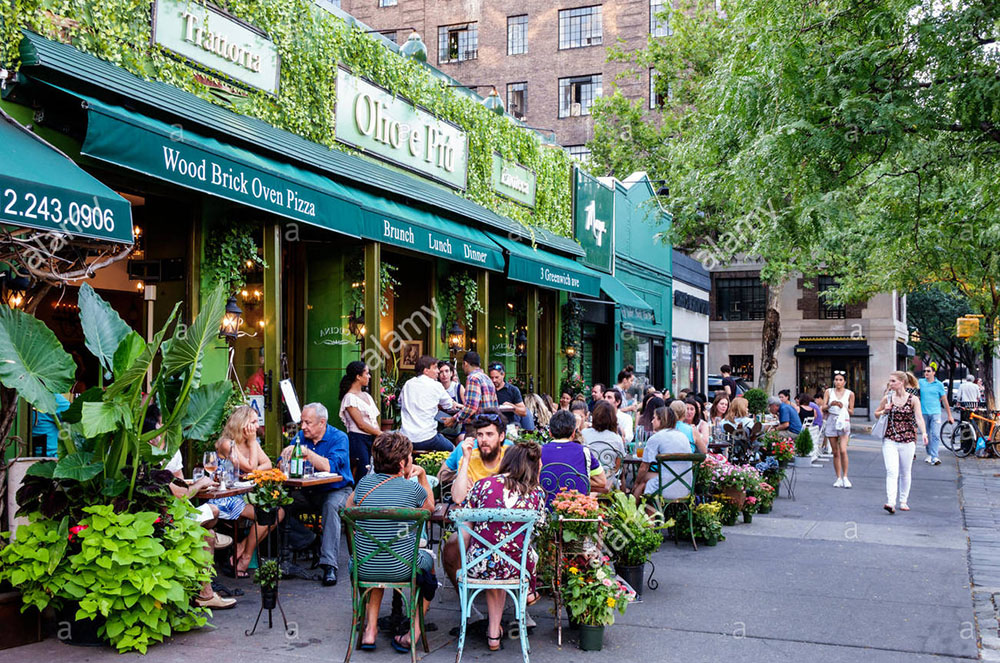 NYC SAFE-DINING GUIDELINES
Covid-19
Reviewed in 2020-06-24
As New York City enters phase two of its reopening, more tables are being put on sidewalks and the restaurant industry is, sort of, coming back. Nearly 3,200 restaurants qualified and are reopening for outdoor dining, reporter Katie Honan notes Mayor Bill de Blasio as saying, including Melba's in Harlem and Le Crocodile in Williamsburg. Though for others, the reopening already unofficially happened. Restaurants around the city had leapfrogged guidelines during phase one, with businesses from the West Village to Sheepshead Bay opening up for outdoor dining earlier in June.

Read all the guidelines here
READ MORE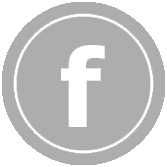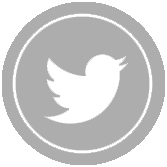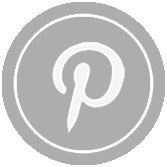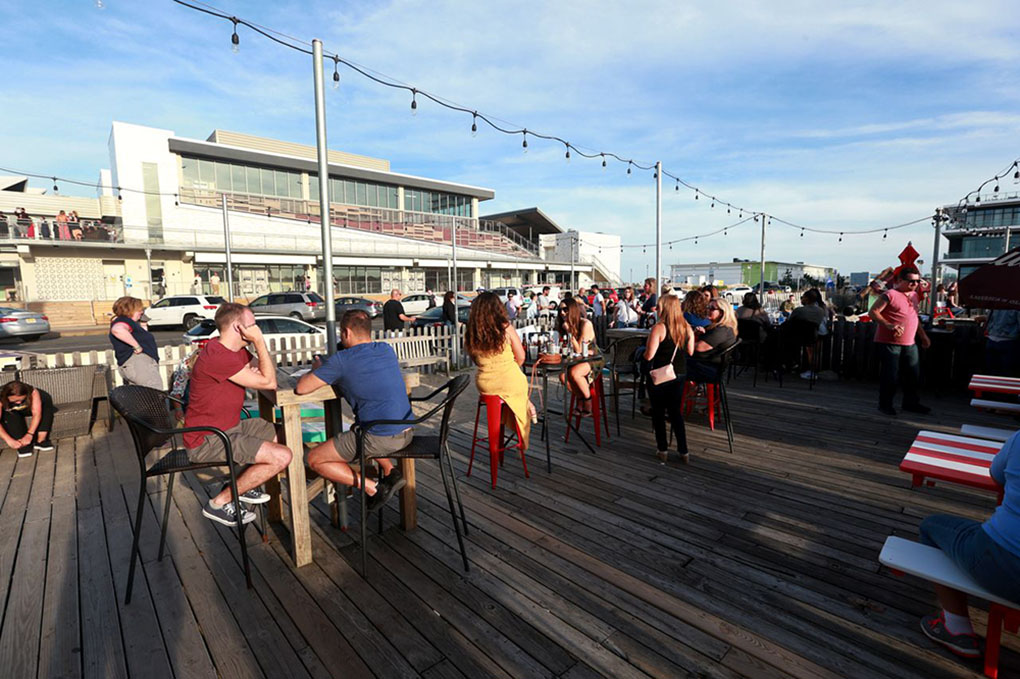 NJ OUTDOOR SEATING
Covid-19
Reviewed in 2020-06-24
Under restrictions outlined by the state Department of Health, restaurants offering outdoor dining must also:
Prohibit patrons from entering indoor sections except to walk through when entering or exiting or to use the restroom.
Require customers to wear face coverings only when inside the building, unless there is a medical reason for not doing so or if the patron is under 2 years.
Require employees to wash hands when entering. Require employees to wear face coverings, unless it would inhibit their health, and to wear gloves when in contact with customers and when handing food, utensils, and other items.
Eliminate self-serve food and drink options like buffets, salad bars, and drink stations.
Prohibit smoking in areas where people are drinking and eating. Disinfect tables, chairs, and other shared items.
Frequently sanitize high-touch areas, like credit-card machines. Encourage reservations to help control customer volume.
Recommend customers wait in their cars or away from the establishment while waiting for a table if outdoor wait areas do not allow for proper social distancing.
Encourage the use of digital menus.
Rope off tables and chairs that can't be used. Provide tape, signs, and other guides on floors, sidewalks, and walls to make sure patrons stay six feet apart while going to the restroom or waiting for a table.
Install physical barriers, partitions at cash registers, bars, and host stands. Provide hand sanitizer for customers.
Conduct daily health checks of workers.
Require employees with symptoms of COVID-19 to be sent home.
Provide all workers with face coverings, gloves, and sanitation materials.
Provide workers with break times for repeated handwashing throughout the day.
Require customers provide a phone number if making a reservation in case of the need for contact tracing.
Read all the guidelines here
READ MORE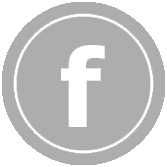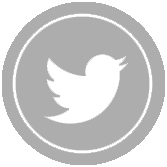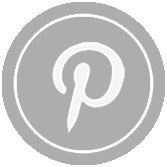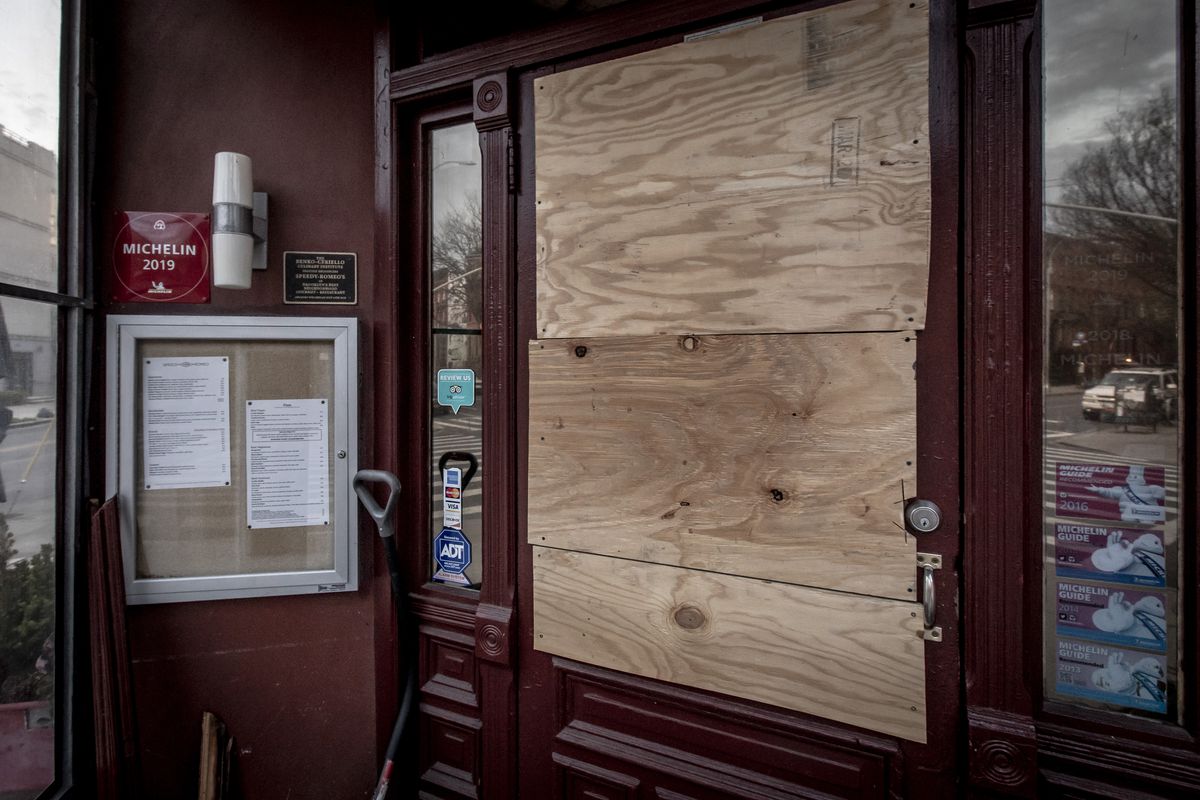 NEW YORK REOPENING PLAN
Covid-19
Reviewed in 2020-05-11
A Beginner's Guide to Understanding New York's Reopening Plan
The city's restaurants will only reopen under a set of guidelines set by Gov. Andrew Cuomo. Here's what to know about the plan.

New York City is still a ways off from opening its bars and restaurants. That was a central takeaway from Gov. Andrew Cuomo's press conference earlier this week, where he unveiled an online chart to track which regions were getting close to rebooting their economies, and which ones weren't. In brief, any part of the state that wants to reopen needs to meet a variety of benchmarks related to infections, hospital capacity, and testing.
READ MORE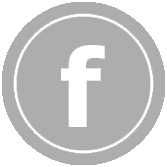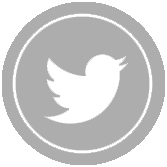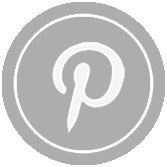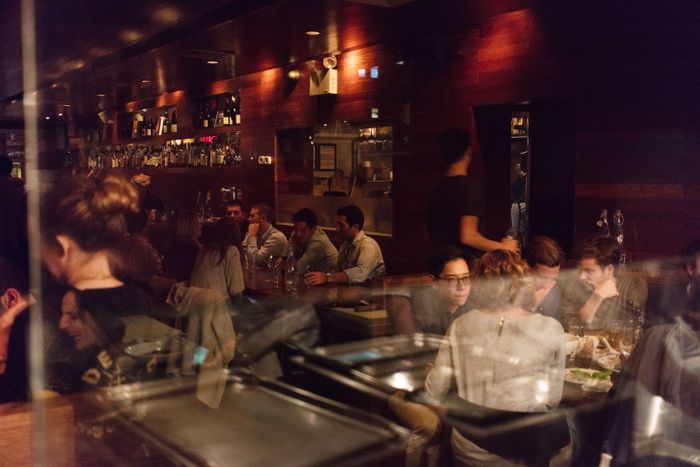 MOMOFUKU IS CLOSING
Covid-19
Reviewed in 2020-05-13
Momofuku Is Closing Nishi and Uprooting Ssäm Bar From the East Village

David Chang's restaurant empire is making the change in light of the COVID-19 crisis's economic impact

David Chang's Momofuku restaurant empire is making some major changes in light of COVID-19: Chelsea restaurant Nishi, which has long had trouble, will be permanently closing, the company announced today. Additionally, the group is moving nearly 15-year-old East Village hit Ssäm Bar into the space that houses Bar Wayō at the South Street Seaport.

"This crisis has exposed the underlying vulnerabilities of our industry and made clear that returning to normal is not an option," the company said in an update on its website.


READ MORE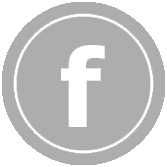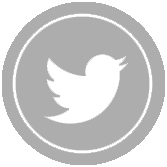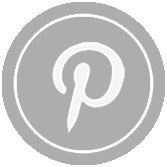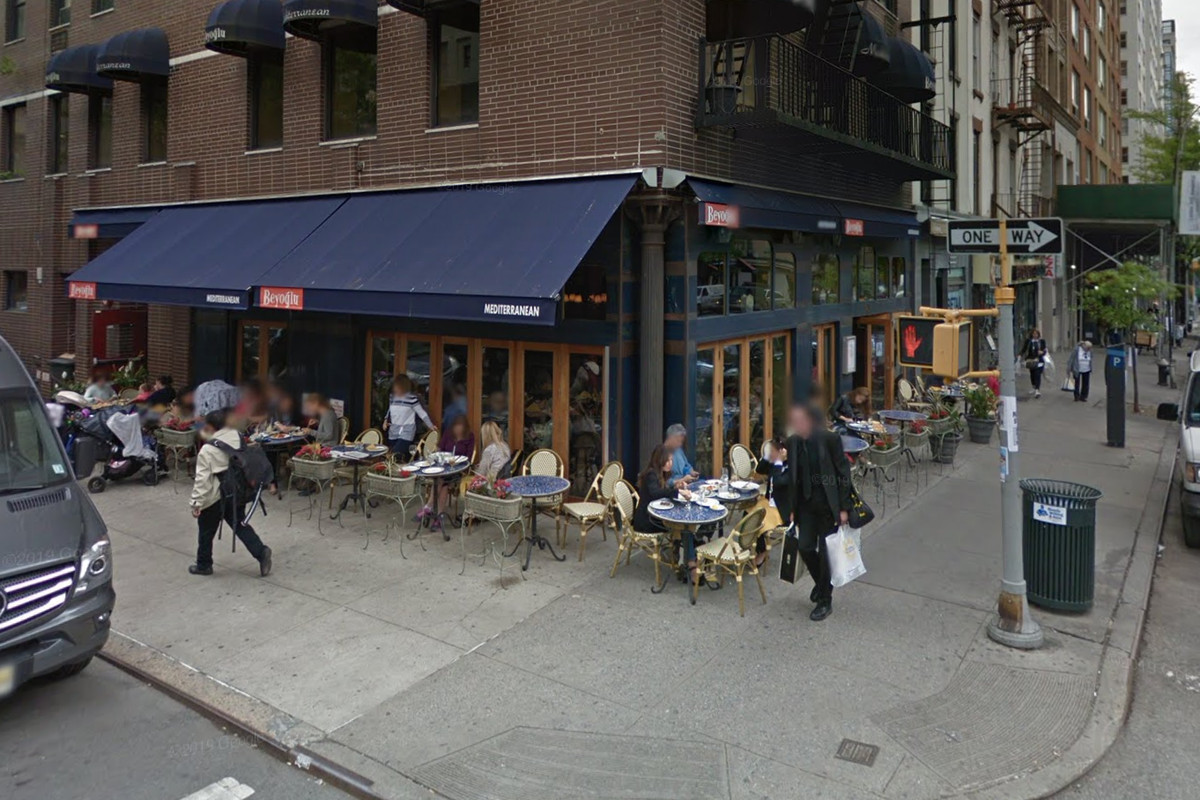 BEYOGLU CLOSES
Turkish Restaurant
Reviewed in 2020-05-11
Upper East Side Turkish staple closes after two decades After more than two decades in the neighborhood, the Upper East Side's crowd favorite Turkish restaurant Beyoglu — at the corner of East 81st Street and Third Avenue — has permanently closed.

A sign posted on the restaurant says the owners had taken a massive financial hit because of the shutdown on dining-in due to COVID-19, and that the owners were also unable to extend their lease on their current location. A state mandate prevents businesses impacted by the novel coronavirus from being evicted from their locations, but the letter did not say what discussions took place between the Beyoglu owners and their landlord. Eater has reached out for comment.


READ MORE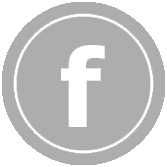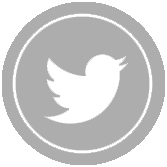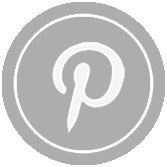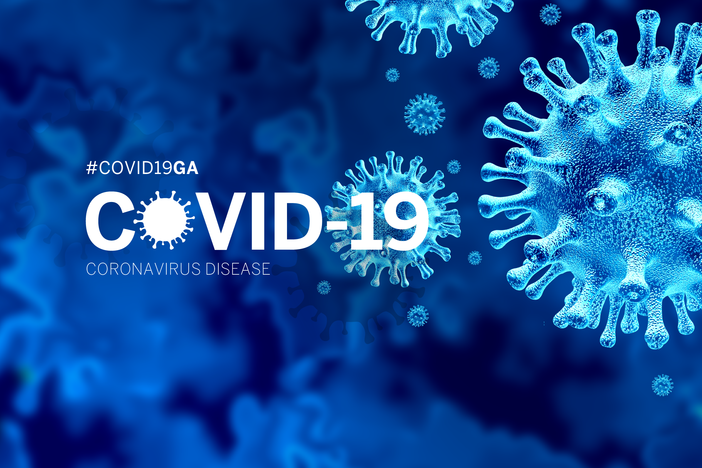 COULD LAST FOR NEXT 18 MONTHS
Covid-19
Reviewed in 2020-05-04
Coronavirus pandemic could last for next 18 months, report finds; Experts say countries should prepare for worst-case scenario

Since starting in Wuhan, China roughly four months ago, the coronavirus outbreak has gone on to infect millions of people worldwide and has killed more than 230,000.

There are now indications the public health crisis could last another 18 months to two years, and countries should prepare for the worst-case scenario, according to a new report from epidemiological experts in the U.S.

"The virus caught the global community off guard, and its future course is still highly unpredictable; there is no crystal ball to tell us what the future holds and what the 'end game' for controlling this pandemic will be," the Center for Infectious Disease Research and Policy at the University of Minnesota said in its report.

https://americanmilitarynews.com/2020/05/coronavirus-pandemic-could-last-for-next-18-months-report-finds-experts-say-countries-should-prepare-for-worst-case-scenario/
READ MORE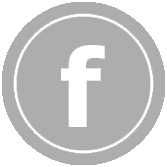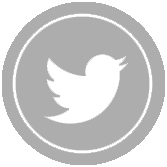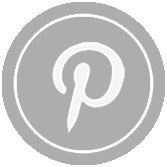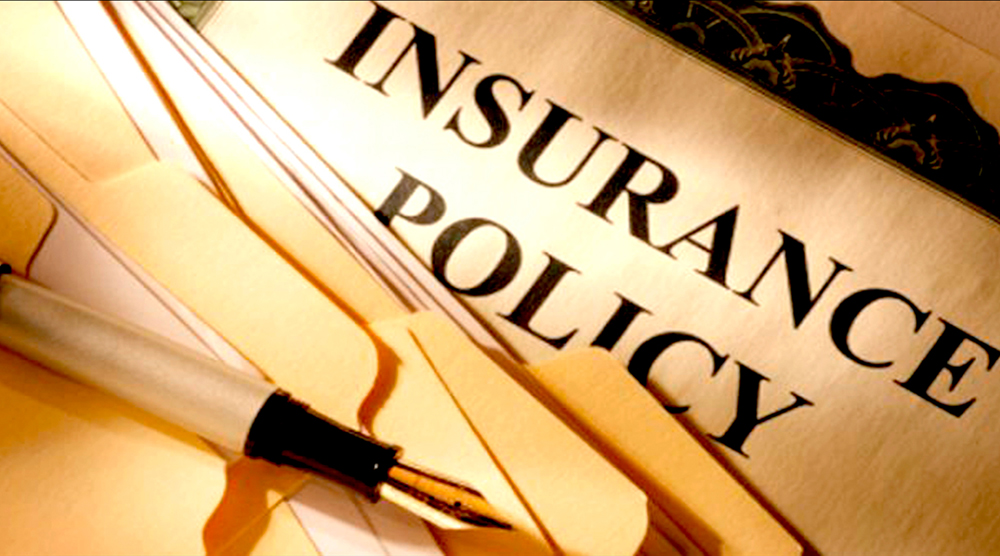 INSURANCE FOR COVID19
Are You Covered?
Reviewed in 2020-03-30
The answer to this is the not-very-helpful "It depends." Whether there is insurance coverage for loss of business will obviously depend on the language of each business's policy. However, most property insurance policies provide coverage for loss of business if (i) there is an interruption or suspension of business (i.e., the business is forced to close) and (ii) the interruption or suspension is caused by "direct physical loss of or damage to" property. There is substantial law out there indicating that when property, including surfaces or airspace, is contaminated (such as by a virus) and thereby rendered unusable for its intended purpose, this contamination constitutes "direct physical loss or damage."
READ MORE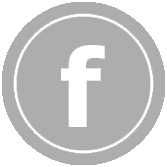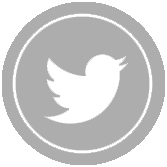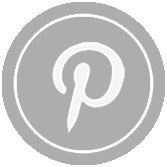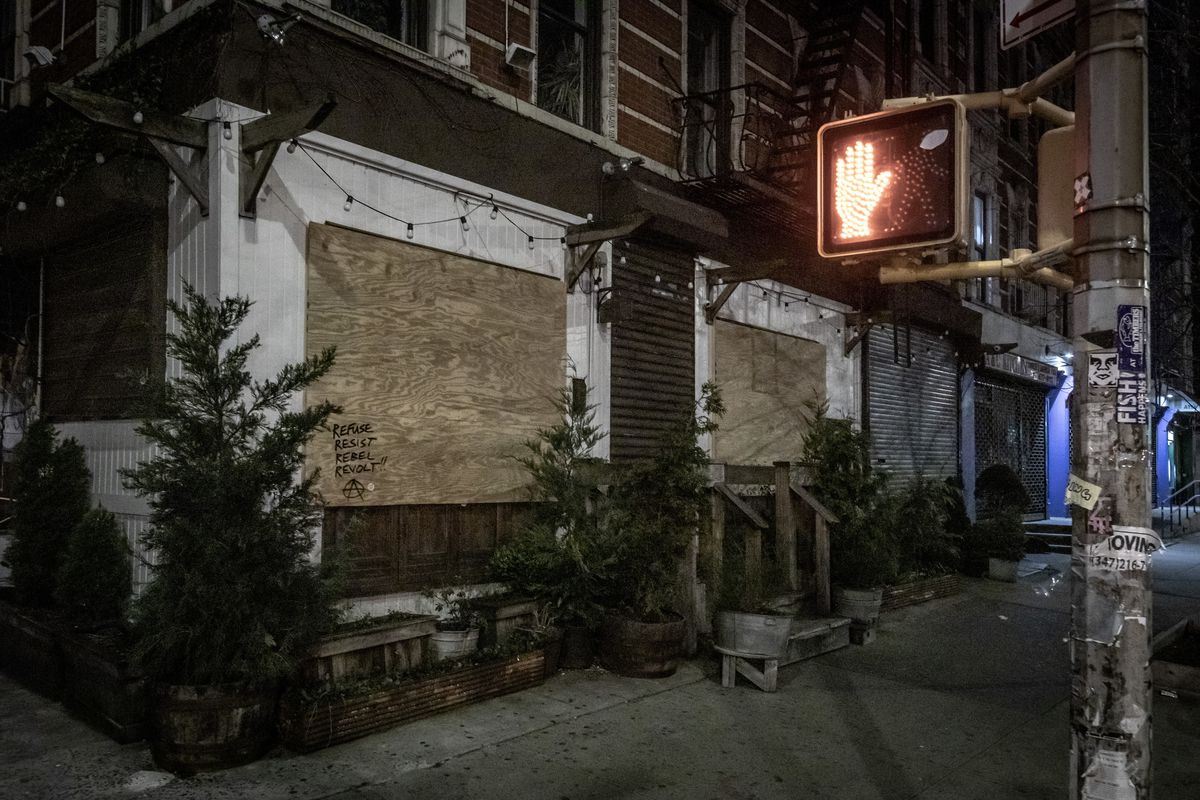 RESTAURANT BURGLARIES
Covid-19
Reviewed in 2020-05-01
NYC Restaurant Burglaries Have Tripled Since the Shutdown, Police Say

Restaurant burglaries have more than tripled since NYC declared a state of emergency in mid-March, the New York Times reports.

The NYPD tells the Times that it has logged 763 commercial burglaries since March 12, compared to 330 recorded burglaries over the same time period last year. Of those commercial burglaries, over 140 took place at local restaurants — nearly triple the amount recorded over the same time period in 2019.

In Harlem, a thief attempted to take some half-empty bottles of alcohol from local barbecue chain Dinosaur Bar-B-Que, but police stopped him on his way out of the shop. Across the city, restaurants have been boarding up storefronts in an attempt to protect against burglaries and looting.

Some cases outside of the city have been more dire: A burglar broke into Soul de Cuba in New Haven, Connecticut, and stayed for three days, drinking or tampering with over 70 bottles of alcohol. Owner Jesus Puerto estimated that the break-in cost him at least $5,000.

Michael LiPetri, the chief of crime strategies for the NYPD, tells the Times that the crimes are "outrageous," saying that the burglars are specifically targeting "small merchants" and "eateries." LiPetri has had to reassign detectives from other beats to help with the surge in these crimes.


READ MORE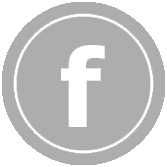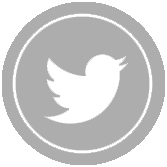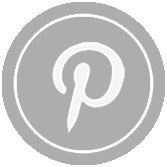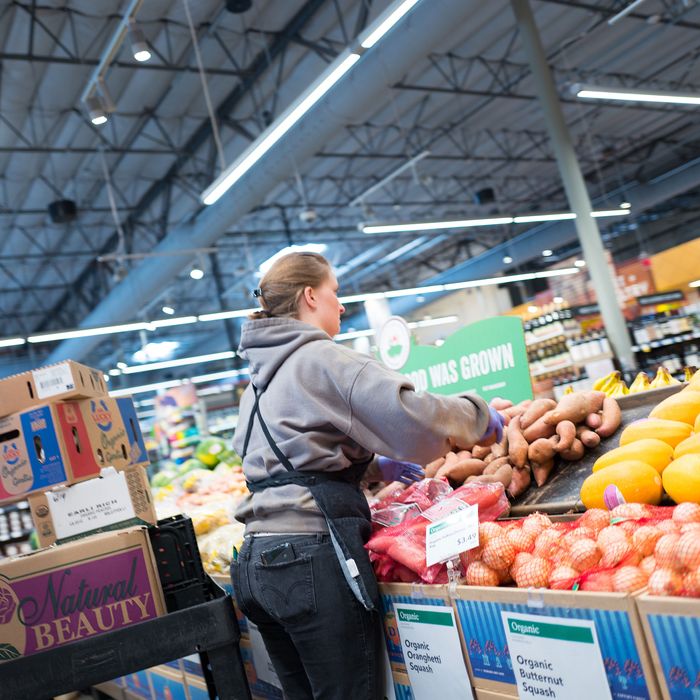 40 GROCERY WORKERS DIED
Covid-19
Reviewed in 2020-04-12
More Than 40 Grocery Workers Have Died From COVID-19

As the coronavirus outbreak continues to kill thousands across the United States, grocery workers are becoming increasingly nervous about putting their lives on the line as essential workers.

The Washington Post reports that at least 41 grocery workers have died from the novel coronavirus, including a Trader Joe's employee in New York, and that another 1,500 across the U.S. have tested positive for the virus. As a result, thousands of grocery workers have had to quarantine themselves, while others are opting out of the grocery business entirely.

A representative for ZipRecruiter tells the Post that job postings for grocery workers have jumped by 60 percent, with many employers saying they have an "urgent need" for staff who can start immediately.

But as the Post points out, grocery workers, who on average make just under $12 per hour nationally, aren't being paid enough to risk their lives or their family's lives every day — even as chains like Walmart and Kroger provide masks, gloves, and other forms of protection.


Washington Post
READ MORE